Janice & John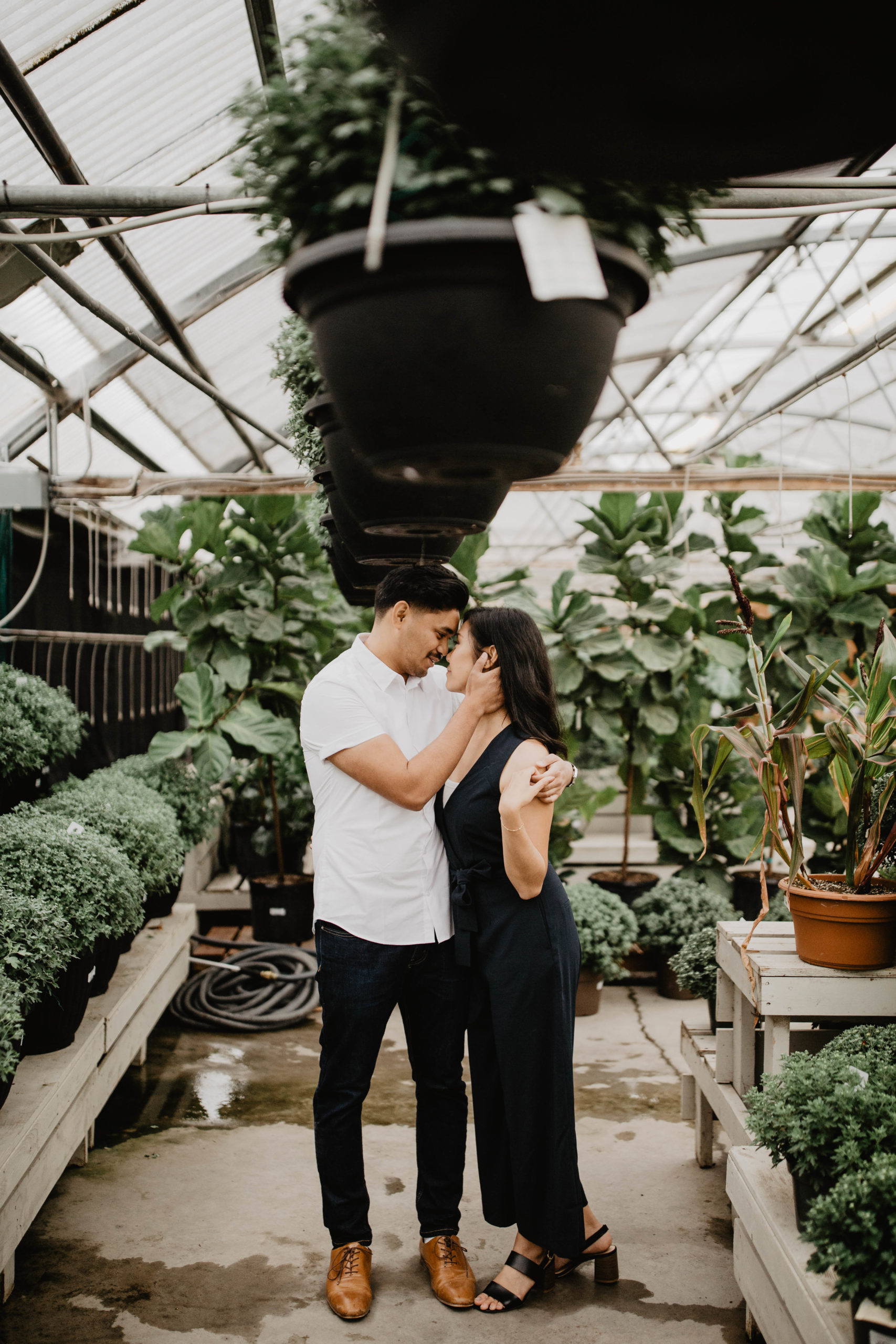 Having a backup location is always a good idea and I'm thankful Janice and John had this backup location planned which a gorgeous greenhouse! On the day of Janice and John's engagement the weather turned for the worst as we had no constant rain the entire day. Thankfully for this greenhouse we made the magic happen which was in the most beautiful way.
Did I mention Janice & John were nervous for their session? Prior to the session, Janice had mentioned they had never had photos done before and they were nervous for what might happen. Quickly into our time together this changed, and Janice and John's personalities came out, the laughter was non-stop, and the connection was the purest thing to document.
If you are ever feeling nervous for your session please know this, it's a human emotion. You are allowed to feel nervous for something you haven't done before or for a long time. Even myself as a photographer get nervous when I'm in front of the camera and it's totally normal. In having these nerves though you are also probably excited which is the best feeling to have! Know that as your photographer my job is to allow you to be yourselves, make you comfortable (even though if that means doing some crazy stuff), and of course make it fun which will be the best thing of all.
Now, with all that said, see how cute Janice and John are!