Save your precious love memories! I am here to help you capture perfect moments.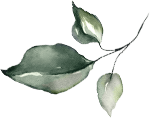 Enjoy your day
I'm there to capture the perfect moments
Testimonials
Meaningful words from previous couples
Paige + Chris
"We can't say enough good things about Marissa! She makes you feel comfortable in front of the camera, she is fun, outgoing & her quality of work is top notch! Marissa was so accommodating as we had to postpone our wedding many times and was always willing to adapt with our plans. Would definitely recommend Marissa to all my friends who are getting married in the future."
Breanne + Cole
"We are so happy we chose to work with Marissa for our engagement and wedding photos. She is so kind hearted, takes a genuine interest her clients and did a fantastic job making us feel comfortable. So many of our wedding guests assumed we knew her personally as she truly wants to make a connection with her clients and cares so deeply about each of them. We received our photos back in such a timely manner (received a sneak peek of our wedding photos the night of) and we couldn't be happier with the results. The photos are incredibly good quality and her photography style was exactly what we were looking for. Not only is she a good photographer but she is an amazing human, we would recommend her 1000 times over."
Jessica + Todd
We have been told by EVERYONE we show our wedding photos to that Marissa made it look like an absolute fairytale. Working with Marissa throughout our engagement and our wedding this summer was such a dream! We have already recommended Marissa to all of our friends, family, and anyone looking for a photographer. Marissa has mastered the art of displaying her skill and professionalism while making you feel as if you've known her for years. Not only do you get amazing photos and super fun shooting experience, but you also gain a friendship when working with her! Do yourself a favour and book Marissa for any of your photo needs, you won't regret it 💕
Get in Touch
Send me a message | Follow my latest stories